Aalborg Indoor Tournament 2020
Aalborg Indoor tournament 2019/2020 Summary:
Tournament commenced with following teams
Aalborg Cricket Club (ACC)
Aalborg Pakistan United (APU)
Aalborg Gully Boys (AGB)
Aalborg Tigers (AT)
Frederikshavn Cricket club (FCC)
Tournament started from 16/11/2019, and went through the league stage, unfortunately due to injuries to players Aalborg Gully boys was forced to pull out of the tournament and remaining players where shared among the teams in the tournament.
Each team have faced other team 3 times in the league phase, at the end of league stage the standings are as below
| | | | | | |
| --- | --- | --- | --- | --- | --- |
| Team | Played | Win | Loss | Tie | Points |
| ACC | 9 | 7 | 2 | 0 | 14 |
| AT | 9 | 5 | 4 | 0 | 10 |
| APU | 9 | 4 | 5 | 0 | 8 |
| FCC | 9 | 2 | 7 | 0 | 4 |
Being the topper of the Table Aalborg cricket Club(ACC) directly qualified for the finals, Aalborg tigers and Aalborg Pakistan united played the qualifiers the score is as follows
Qualifiers and Finals were played on 15-02-2020
Aalborg tigers – 82 (12 Overs) Farhat being the Top scorer with 44 runs and Raza taking two quick wickets.
Chasing a Modest total APU Openers Hamza and Kashif comfortably chased down the total without losing a wicket and APU qualified for Finals.
The stage was all set for Grand finale between ACC and APU, ACC won the toss and elected to Field first.
APU opened the batting with Kashif and Hamza they continued their form from Qualifiers game and put up an opening stand of 74 runs in 10 overs and quick runs from Raza and Mudassir helped APU to post a competitive score of 135 runs in 15 overs.
By having 136 runs on board to chase ACC lost Marcus in the first over and Ayush in 5th over. Being lost both the openers Ravi and Theo formed a partnership of 61 runs to get ACC back in the game. When cruising towards the target ACC lost Theo and Ravi in consecutive overs which led Rohind and Qendrim to score 21 runs in last two overs. ACC scored 7 runs in 14th Over bowled by Raza and Needing 14 runs the final over ACC scored the winning runs with two balls to spare.
Aalborg Indoor final was a nail-biting affair that ended with victory to the ACC. Congrats to ACC  Winners of Aalborg indoor tournament 2020 ! Both teams have great credit for a very exciting match.
  Most Valuable Player – Ayush Bharthi (ACC) – 163 Runs and 10 Wickets in 7 Games
Most Runs scorer – Muhammad Raza (APU) – 240 runs in 11 Games
Most Wickets – Qendrim Nika (ACC) – 11 Wickets in 10 games
Striker of the tournament (Most boundaries) – Theo Cupido (ACC) –10(4's) and 2 (6's) in 11 games
Best catch of the Tournament – Theo Cupido (ACC)
Signing off for the Aalborg Indoor tournament 2019/2020 and catch up next year with the indoor tournament. Special thanks to All the team players who have participated and people for supporting and encouraging us.
Stay tuned to hear more updates regarding DCF indoor tournament in which Aalborg cricket club has qualified for the next round in Herning on March 29th. The following teams will be playing the next round
Herning Cricket Club
Skanderborg cricket club
Kolding cricket club
Aalborg cricket club
Bov cricket club
Husum cricket club
Followed by DCF indoors we will be starting our first game of outdoor season @ home against Fyn cricket club on 3rd May.
Indendørs Træning & Turneringsplan 2019/20 - Indoor Tournament & practice sessions
Alle der har lyst til at prøve kræfterne af med sporten er velkommen til at deltage.
Indendørstræning foregår på følgende adresse: 
Filstedvej 16, 9000 Aalborg
Træningstider:
Træningstider Senior 2019
Alle der har lyst til at prøve kræfterne af med sporten er velkommen til at deltage.
Vi træner ud på følgende adresse:
Dyrskuepladsen, Hobrovej 437, 9200 Aalborg
Træningstider:
Tirsdag og Torsdag kl:. 18:00-20:00
Træning starter Tirsdag d. 09. april 2020 kl:. 18:00
Indendørs Træningstider 2018/19 - Indoor practice sessions
Indendørstræning foregår på følgende adresse: 
Filstedvej 16, 9000 Aalborg
Træningstider: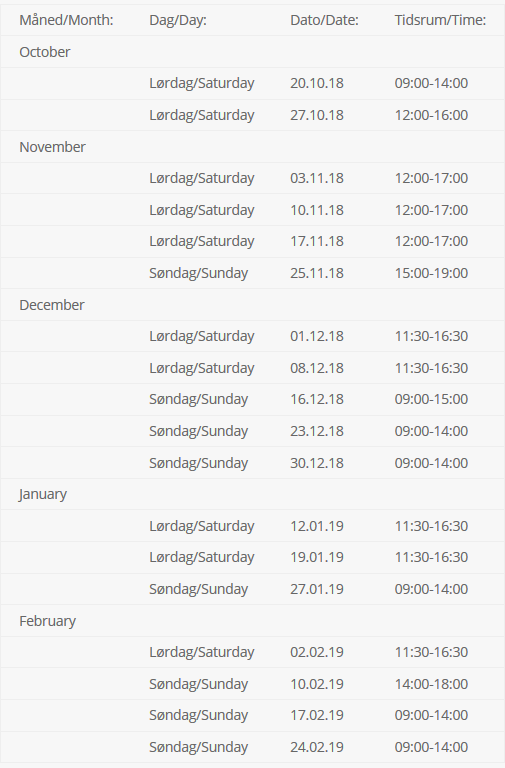 India vs Aalborg Cricket Club 2 x Twenty20
Det bliver et brag af en kamp, når Aalborg Cricket Club tager imod de lokale Inder fra Aalborg-området.
Den berømte begivenhed mellem Inderne i Aalborg og Aalborg Cricket Club finder igen i år sted d. 06.09.2015 ned på Dyrskuepladsen kl. 11:00.
Sidste år vandt Aalborg Cricket Club en overbevisende sejr over de lokale Inder. I år har anføreren Mallikarjuna Reddy fra Indien en stærk trup bag sig, når de gæster Aalborg Cricket Club.
Anføreren Qendrim Nika, som kommer til at stå for klubholdet siger at denne kamp er en rigtig god mulighed for vores spiller til at prøve deres ny sider. Truppen vil være større end i en normal kamp, dette vil give os mulighed for prøver flere spiller an. Der vil være plads til at se nye ansigter i aktion i år og vi glæder os til at tage imod vore gæster.
Inderne er kendt for at have en god opbakning med til disse kampe, så vi håber på at klubben også får en god støtte fra vores tilhænger og klub-supporter. Som altid, så vil der være noget at spise og drikke til vores gæster for små penge.